Weekly Text Message
Sign up for our
weekly text message here.


Weekly Mailing List
Don't forget to sign up for our
weekly email newsletter here.

NEW FM TRANSMITTER!!

Upcoming Events
No Events Currently Scheduled

Admission Prices
Ages 12+ - We ask you to please bring $10.00 ($8.00 movie ticket and you can pre-purchase a $2.00 food ticket)
Ages 5-11 - $4.00
Kids 4 and Under - FREE

Speakers still available for sound
but we strongly encourage use of
our FM radio transmission.
Tune your radio to 101.9FM!

NOW OFFERING - CAR SIDE DELIVERY!
Give us your parking space number (on your speaker post) and the make and color of your vehicle.
ALSO ON FRI & SAT NIGHTS - EXPRESS LINE
Fri. and Sat.will now have an express line (left Entrance) for popcorn, chips, soda and candy. Grill orders and orders which require preparation, please use right side entrance.

Sandwiches
Hot Dog - $2.75
Chili Dog - $3.25
Hamburger - $3.00
Cheeseburger - $3.50
Snacks
Mozzarella Sticks - $4.50
Onion Rings - $2.50
Jalapeno Poppers - $3.50
Chili Bowl - $2.00
Chips - $0.50
Small Popcorn - $2.00
Medium Popcorn - $3.00
Large Popcorn - $4.00
Sweets
Items Vary, but include: Swedish Fish, Sour Patch Kids, Cotton Candy, Snickers, M&M's, Skittles, Hershey's, Reese's Peanut Butter Cups, Milk Duds, Nerds, Sno Caps, Raisinets, etc.
Small - $2.00
Large - $3.00
Fountain Drinks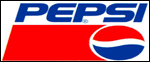 Pepsi, Diet Pepsi, Mountain Dew, Root Beer, Sierra Mist, Orange Crush

X-Large (44 oz.) - $4.00
Large (32 oz.) - $3.00
Medium (16 oz.) - $2.00
Small (12 oz.) - $1.00
Specialty Drinks
Coffee (one size, 12 oz.) - $1.50
Cappuccino - $1.50
Gatorade (20 oz. bottle) - $2.50
Bottled Water - $2.00
Slushie - $3.00
Red Bull - $3.50
Monster - $3.50
Red Bull Slushie - $4.25
Iced Tea - $2.00
Hot Tea - $.100
Soylent Green - $4.00
Juice Box - $0.92